No, Channing Tatum is nowhere near the Sexiest Man anywhere. If you want muscles, there's Joe Manganiello. If you want someone in a stable relationship, obviously there's Andrew Garfield. If you want someone who seems kind of dumb, there's infinite actors and several musicians, most athletes… And the list goes on from there.
But I'm always happy when another November comes around and all of my boyfriends (or husband prospects) are passed over for the title. It might seem like an honor, but in reality, it's more of a curse. Last year, I could not have been prouder of Ryan Gosling for (allegedly) turning it down when he was offered. Honestly, when's the last time something amazing happened to the "Sexiest Man Alive" in the year after the magazine came out?
Brad Pitt, 1994
Dyed hair platinum blonde.
Brad Pitt, 2000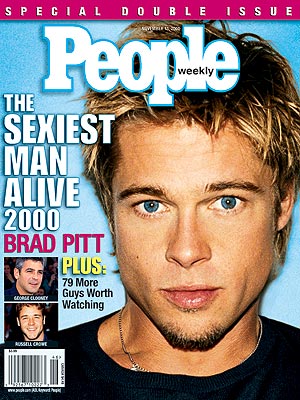 Got married.
George Clooney, 1997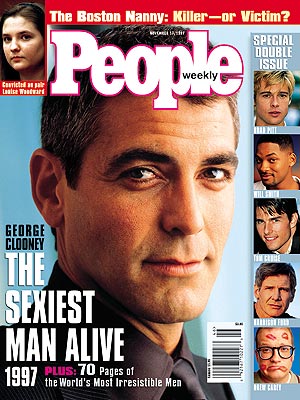 "Batman and Robin."
George Clooney, 2006
Wrote "Leatherheads," got in a motorcycle accident, beloved pet pig dies.
Jude Law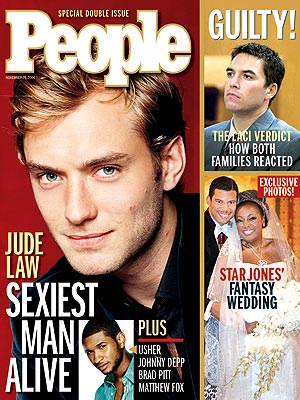 The whole nanny thing.
Richard Gere/Cindy Crawford, 1993-4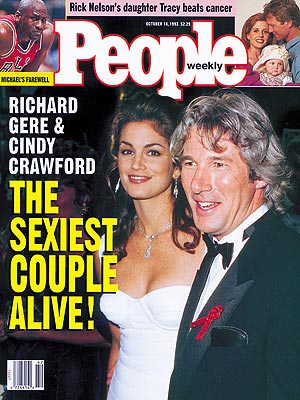 (Eventual) divorce.
Ryan Reynolds, 2010
Divorce.
Johnny Depp, 2003/2009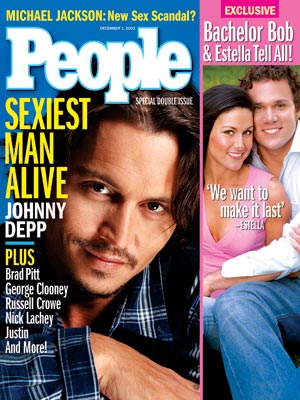 As far as I'm concerned, his whole life is becoming a fucking parabolic decline into THIS.
Congratulations, PEOPLE. You've officially jinxed Channing Tatum.
LOVE YOU. MEAN IT.